Gender-responsive family policies largely remove the barriers that prevent women and men from concurrently having careers and the desired number of children. These policies contribute to the countries and their position in managing demographic changes and are crucially important in promoting gender equality and demographic resilience.
A high-level conference addressing this issue was held in Istanbul on 22nd September organised by UNFPA Eastern Europe and Central Asia. The Conference gathered some 100 representatives of UN agencies, members of Governments and Parliaments of the Eastern European and Central Asian countries, universities, private companies, experts and many more. 
One of the presenters at this Conference was Ms. Jovanka Trenčevska, Minister for Labour and Social Policy, who pointed out that "gender equality is one of the key principles of the Government of the Republic of North Macedonia. Designing gender-responsive policies and budgets, as well as policies that will reconcile one's familial and professional duties, are our priority."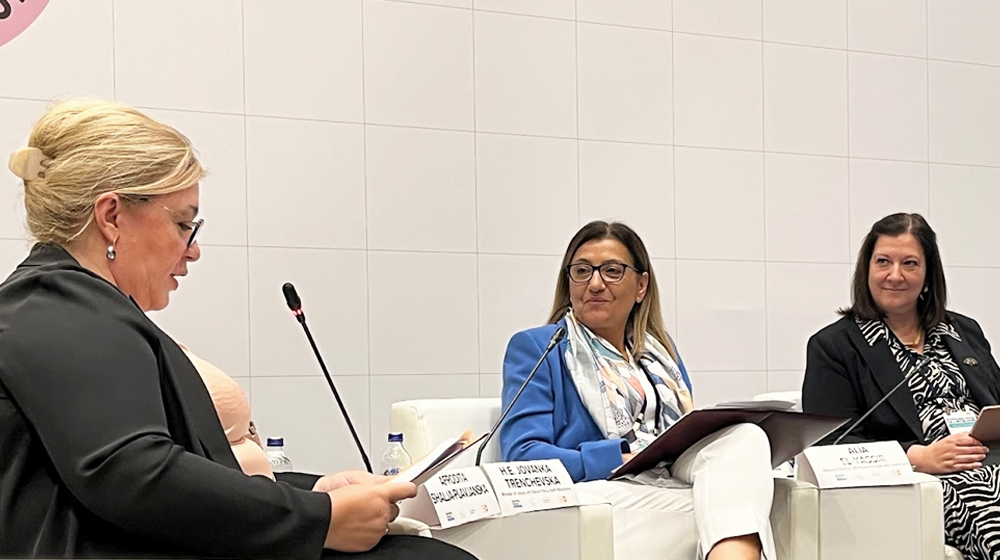 UNFPA Gender-Responsive Family Policy Conference - Istanbul   Photo Credit: UNFPA EECARO
Across Europe, women are still widely expected to shoulder much of the unpaid care and household work. This makes it hard for women to be employed and have a family. They often still, in effect, have to choose between pursuing a career and having children. Some women never enter the workforce or drop out when they have children. In Eastern Europe, in particular, the share of women in the workforce is low, generally below 50 per cent. Those who do enter and remain in the workforce often find it difficult to start a family, if they want one, and in many cases end up with fewer children than they would have wanted, or none at all.
"The examples from other countries, introduced and applied with the help from UNFPA, have been a great inspiration. North Macedonia has a lot to offer and to learn, which is why we are truly looking forward to sharing our experiences and joining our efforts with other countries in the region", said Minister Trenčevska.